Books

UNDERCOVER: Crime Shorts
I am very excited to
announce that my very first collection of
Crime Short Stories
will be available
  as an E-book 2019
on most digital platforms
and as a Paperback 30th April 2019
Links to follow in late April.
Roger A Price: Former Detective and Author of Nemesis and Vengeance says:
Undercover – crime shorts; is a wonderfully satisfying anthology of six short stories which
transcend above the crime fiction genre providing a ripping yarn irrespective of the reader's
crime fiction preference.

Jane Risdon has cleverly stitched together a mix of tales to suit all

fans of the genre.
UNDERCOVER: Crime Shorts
 published by Plaisted Publishing House
The artwork layout is by Mara Reistma.
*****

Only One Woman May 2018
ONLY ONE WOMAN
 Christina Jones and Jane Risdon
 published by Accent Press Ltd
ebook on most digital platforms
23rd November 2017
Paperback
(Waterstones stores)
and for Amazon Kindle etc
was published 24th May 2018
ISBN: 9781783757312
in
UK/USA/Australia and most countries
Our foreword was written by Iconic rocker Graham Bonnet
One boy, two girls, and a journey through the heady, mad, rock scene of 1968/1969
June 1968: Renza is preparing to leave school – and England.
Her family is moving to Germany  and she has mixed feelings about going- until four
gorgeous boys who make up the pop group
Narnia's Children
move in next door.

 She falls head over heels for the lead guitarist, Scott, but after a summer
of love together, Renza has to go…
December 1968: Stella meets Scott at a local dance where Narnia's
Children are playing.
Scott's the most beautiful boy she's ever seen, and she falls for him hard…
As the colourful, exciting, final years of the sixties dawns,
both Renza and
Stella realise there can be
Only One Woman
for Scott.
Blog Tour November/December 2017
*****
Ghostly Writes Anthology 2018
paperback and ebook from Plaisted Publishing House
*****
Love from the Other Side –
Ghostly Writes Anthology 2018
My story is ALEXA
Paperback
E-pub FREE to read.
*****
Christmas Capers 2017 Anthology
Stag in the Dark Writers Circle
Amazon Best Seller
December 2017
My Stories: Murder by Christmas
The Watchers
*****
Ghostly Writes Anthology 2017
Amazon Best Seller
 Plaisted Publishing 
with my short story
As Cold As Ice
A recently widowed new young mother accepts an invitation to move in with her late husband's family. Their greeting is far from warm and they show little interest in their one and only grandchild when the young mother arrives at the farmhouse in Jersey (Channel Islands) which is to become her home for the foreseeable future.
Her bedroom opens on to a long corridor leading to the only bathroom on the floor her room occupies and getting to the bathroom proves a chilling experience for her…
Based on a real farmhouse and events in Jersey but, of course, there is a lot of poetic license too…
*****
Published September 2017:
Midsummer Anthology 2017 –
an anthology with my short story contribution from called
Apartment 206C
Published by Jara23 Publishing it is FREE to READ.
https://www.smashwords.com/books/view/743940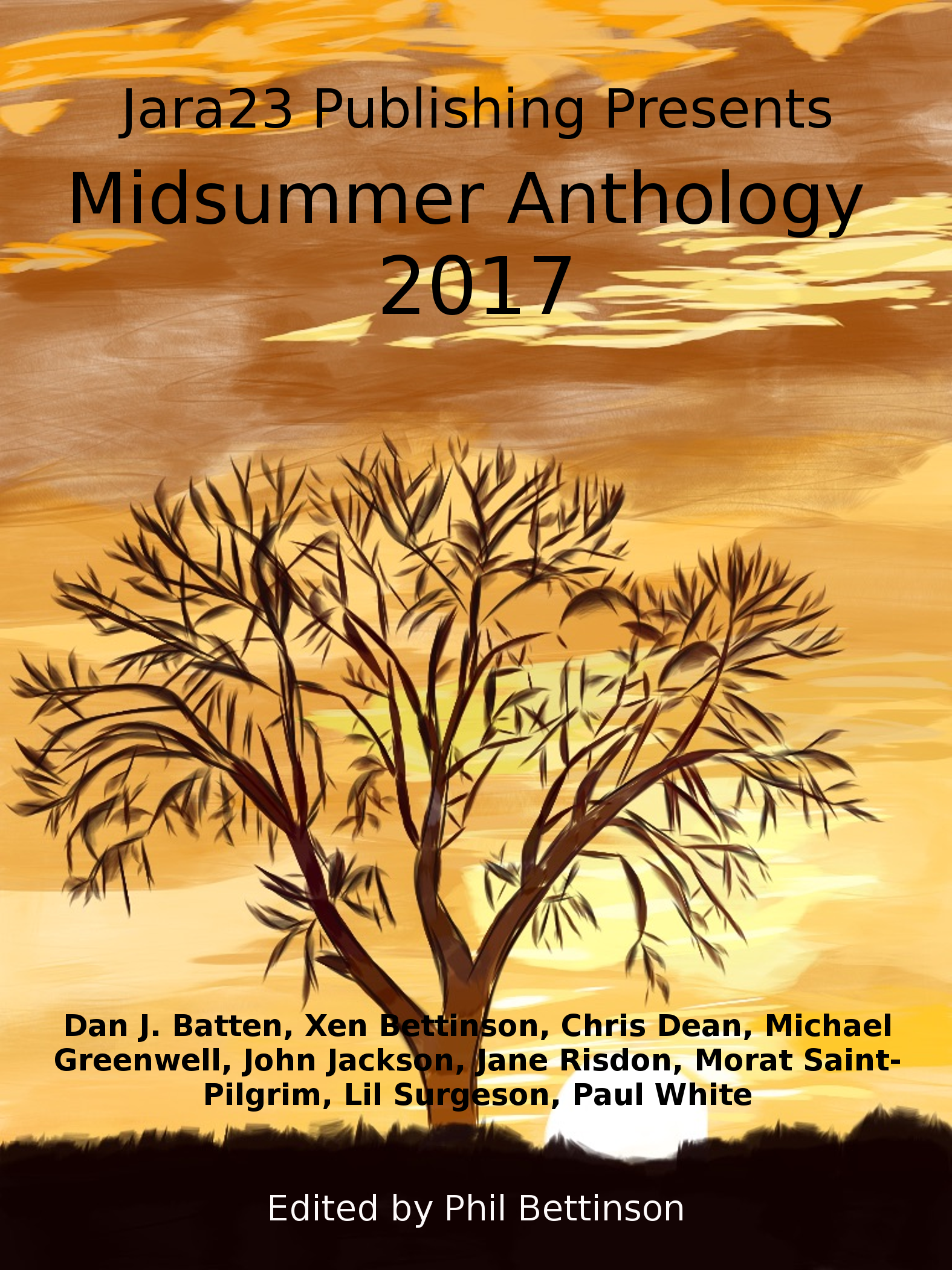 *****
Nominated for Summer Indie Book Awards 2017
Published June 2017:
A Stab in the Dark: Cons Dames and G-Men –
an anthology featuring my short story
Cue Murder.
*****
Published 14th February 2017
Ghostly Writes Valentines Anthology 2017
including my short story
Eternal Lovers
FREE download from all good sites including Amazon, Kobo and iTunes
Paperback coming soon.
*****
Ghostly Writes Anthology  2016 from Plaisted Publishing
Nominated for Summer Indie Book Awards 2017 and Awarded 2nd place Silver Award
Published 31st October 2016
featuring stories from 27 authors around the world
including my story
The Beneficiaries of Secret Cottage.
The eBook edition is FREE  and
The Paperback edition is available for purchase via these sites:
http://www.barnesandnoble.com/w/books/1125012369?ean=2940153508849
https://itunes.apple.com/us/book/ghostly-writes-anthology-2016/id1169859655?mt=11&ign-mpt=uo%3D4
https://store.kobobooks.com/en-us/ebook/ghostly-writes-anthology-2016
http://www.inktera.com/store/title/53129dd2-5565-4fd7-b431-472696191264
https://www.24symbols.com/book/x/x/x?id=1730315
https://plaistedpublishinghouse.wordpress.com/2016/10/20/haunting-you-this-hallows-eve/
Scarlet thought all her dreams had come true when she was named beneficiary in the Will of an Aunt she never knew existed. She'd been an orphan since very young, and always wanted a home of her own – somewhere she'd belong.
But her inheritance comes with a lot more than a cottage and all its  possessions… 
*****
Published 20th October 2016 and available only until January 2017
Madame Movara's Tales of Terror
 from http://www.Lulu.com
available in Hardback illustrated throughout
http://www.lulu.com/shop/various-authors/madame-movaras-tales-of-terror/hardcover/product-22894139.html
and
Paperback with a choice of two covers:
 Spider's Webb edition:
http://www.lulu.com/shop/various-authors/madame-movaras-tales-of-terror/paperback/product-22894121.html
and
Scream edition:
http://www.lulu.com/shop/various-authors/madame-movaras-tales-of-terror/paperback/product-22894145.html
Madame Movara's Tales of Terror
in aid of
The International Children's Charity
Save The Children
featuring my short story
Haunting Melody
Lead guitarist Spike has not only stolen rival guitarist Ace's girlfriend, but when Ace is killed in a tour bus accident whilst on tour, Spike is asked to take his place in the successful rock band. Not long afterwards Spike find himself suffering with blackouts. The last song Ace worked on keeps filling his head and he cannot get away from the tune; it's even on the recordings he is making of a new song he is trying to write….
and this anthology features many successful authors.
Cult Hammer Horror Actress
Caroline Munro
has written the foreword.
*****
*****
 Wishing on a Star (Accent Press 2014)
http://www.amazon.co.uk/-/e/B00I3GJ2Y8
Featuring my story
Merry Christmas Everybody
There are tensions in the studio when Twister record their new album. The band members are at each other's throats and someone is messing up their recordings. The band blames their producer, but it soon becomes clear that someone unexpected is trying to get a message of festive goodwill through to them….
*****
Shiver (Accent Press 2014)
http://www.amazon.com/Shiver-collection-halloween-stories-best-selling-ebook/dp/B00O9VKGJG/ 
http://t.co/qw98OdKs9C
http://www.pinterest.com/accentpress/
Featuring my story
The Haunting of Anne Chambers
Anne and Andrew are lovers.
They're both Pirates/Privateers.
They're planning to run away together after one last raid.
But when Anne is knocked out cold, she comes round to find the world has changed disturbingly….
*****
In A Word: Murder (M. Kinberg 2013)
http://www.amazon.com/dp/1495931684/ref=cm_sw_r_fa_dp_vx6.sb15V2W6V7KJ
Featuring two of my stories:
Hollywood Cover Up
English PA Tuppence Powell arrives in Los Angeles and her first job is with a famous record producer;
soon she is head hunted by a top Hollywood mover and shaker – mogul Saul Wiesen.
 She is party to the goings-on of Politicians, Movie, and Pop stars – guests of her new boss at his notorious parties.
At one such party Tuppence witnesses a murder, and without warning she is sacked and unable to find another position.
She writes a novel based loosely on the world she has inhabited and lands a publishing contract which soon leads to threats against her life from not only the Hollywood elite, a Presidential candidate, but soon the Secret Service is after her blood….
Dreamer
Jake dreamed of his own band ever-since he was old enough to pick up a guitar.
He formed Dreamer with his old school mates and before they knew it, the band were on the verge of all the longed for.
American management, lucrative record and publishing deals were about it be signed.  Huge advances and the potential for massive royalties were guaranteed – whoever wrote the songs, would make the lion's share.
That was the problem.
Suddenly Jake is kicked out of his own band when his mates turn against him in order to seal the deal with the super-star American manager
eventually leading to murder …
*****
I Am Woman Anthology Volume 1 (FCN Publishing 2013)
http://www.amazon.co.uk/The-Woman-Anthology-Anthologies-ebook/dp/B00817P8DI
Featuring my story
The Look
 Two people meet in a Social Networking Photographic and History Group and find they have lots in common. They arrange to meet and photograph a classic derelict old mill they both admire.
But is this just a chance meeting of like-minded individuals using the internet to share mutual interests, or is there something more going on?
What is her reason for requesting his 'friendship' in this group and does he have an ulterior motive for accepting her 'friend request'? Perhaps all is not as it seems…
*****
Telling Tales by Writers for Welfare (MoonWorks Publishing 2011)
The Debt Collector
A top London Nightclub hosts some of the biggest names in the Music Business;
takings can be enormous.
 When a band manager runs off with the night's takings, not for the first time, someone gets more than a little annoyed.
 A Debt Collector is sent in search of the manager and the missing money
 taking him to The Fall's Road in Northern Ireland at the time of the troubles.
What lengths will the owners of the club go to in order to collect their debt?
How far will The Debt Collector go?
The Ghost in the Privy
Meeting at the local village bus stop every week,
a group of ladies of varied ages and social standing, chat about their lives,  experiences, and their friends and lovers.
There's Old Ma Hedges,  a local Gypsy, who has been dearly departed for some time but is always round, clay pipe in her mouth:
there's Ma Cox who never goes anywhere without her 'lucky' heather, always wearing her trilby hat and Doc Martens:
and there's Ma Green who has seen the ghost of her husband's first wife….
****
You can purchase Wishing on a Star and Shiver via Accent Press Ltd and via Amazon.
You can purchase In A Word: Murder and I am Woman via Amazon.
Telling Tales (MoonWorks/Lulu.com) is no longer available in Print or eBook.
You can find other short stories and pieces of flash fiction here on my blog and also published by Morgen Bailey on her Writer Blog.
If you are so kind as to purchase any of the books in which I am included , do please let me know and leave a comment on GoodReads, Amazon Lulu and others,  and my Amazon page . It would be terrific and much appreciated.  So far I have received some lovely praise and 5* reviews.
Thanks so much everyone,
Jane Risdon xxxx